UPCOMING WEBINARS AT CADCRAFT
Here you can see our upcoming webinars at Cadcraft.
Are you interested in a webinar, but do not have the opportunity to participate at the scheduled time? Sign up for the webinar anyway, and we will email you the recorded material afterwards.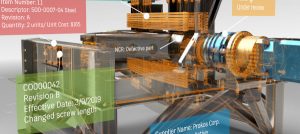 Product Lifecycle Management (PLM) – English
Right now there is a webinar series that focuses on getting to know the different areas within PLM. You will have the opportunity to deepen your knowledge and learn to automate manual flows for increased control over your projects. 
Sign up for the webinar via the button below!
Take part of our previous webinars
Did you miss a webinar or did not have the opportunity to attend the scheduled event? No problem. Now you can take part in our recorded webinars on-demand. Choose which webinar you are interested in and fill in the form on that page and we will send a link with the recorded webinar.
Courses at Cadcraft
Do you want to develop your skills in CAD? Are you a designer and want to create new innovations? Maybe your staff needs to qualify in different areas in the manufacturing or buildning industry? Regardless of competence level, industry or size of company, Cadcraft has a wide range of courses that suits you.
We offer both scheduled and company-adapted courses within e.g. design & visualization, document management and construction in 2D and 3D. Today we have educations in several places around Sweden. In addition, you have the opportunity to attend a distance course with us.
Contact us for more information!